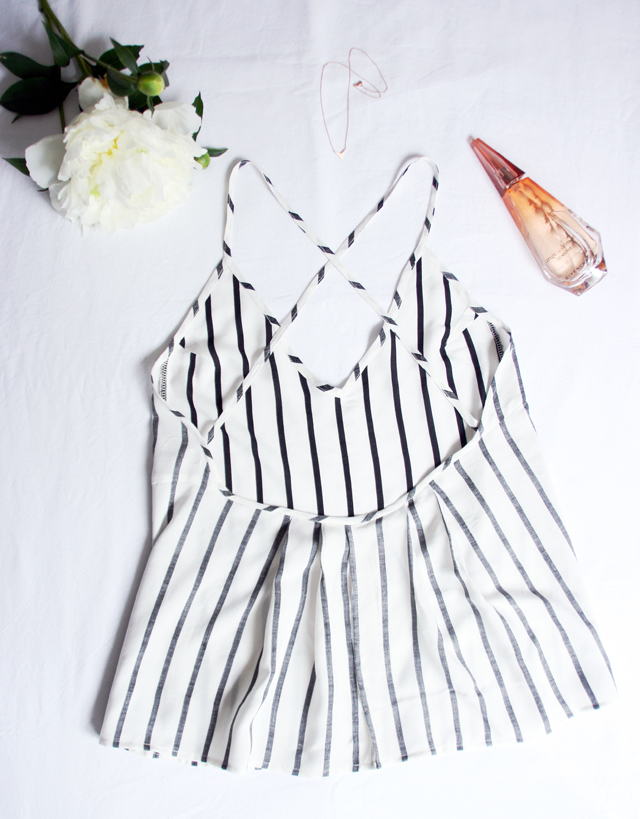 This top was laying around in my wardrobe after I got it from one of the clothing swaps I've been telling you about, over here. After the swap I was happy with this new item, but every time I wanted to wear it it just didn't feel like the right outfit. I decided that the model might not be quite right for me and came up with the idea to change the top from horizontal to vertical stripes.
Below the before picture: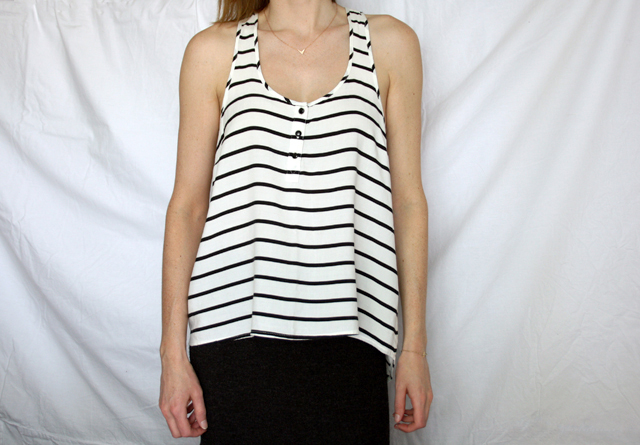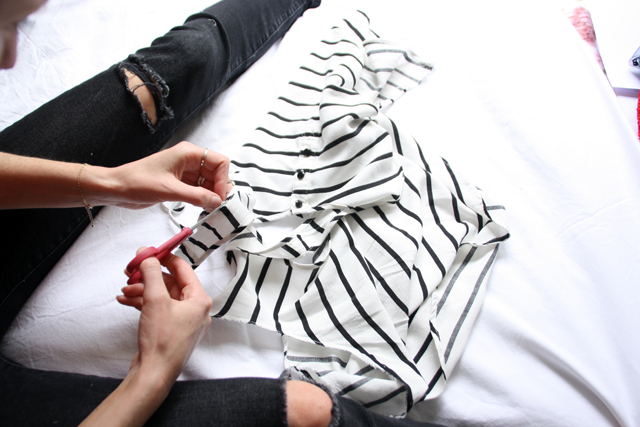 The fun part is when you start cutting the top apart.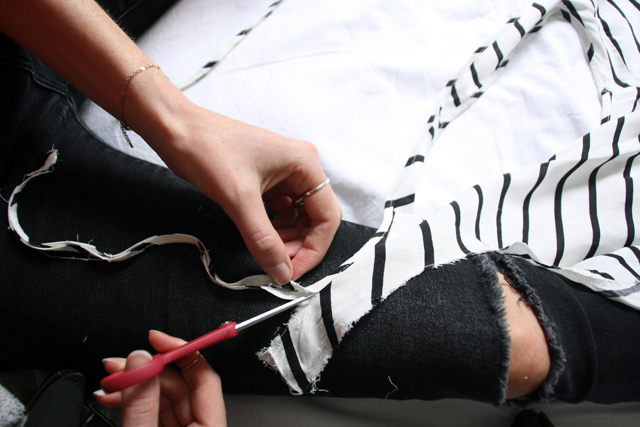 And see how much fabric you have to be able to imagine what you could make of it..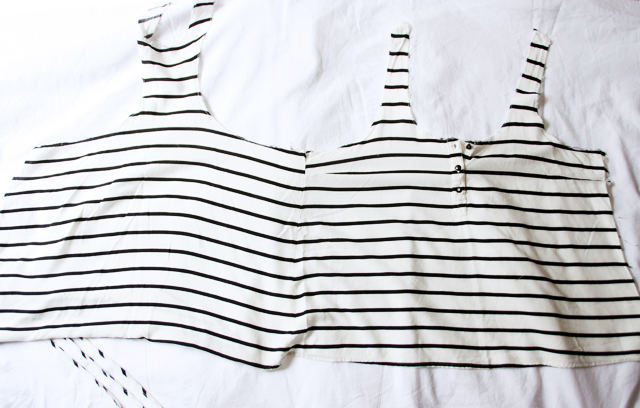 Then you start cutting some more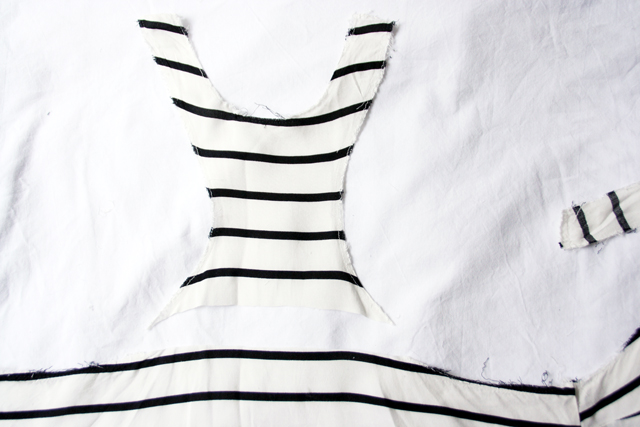 And create a shape with the material you have, using pins to keep it all together.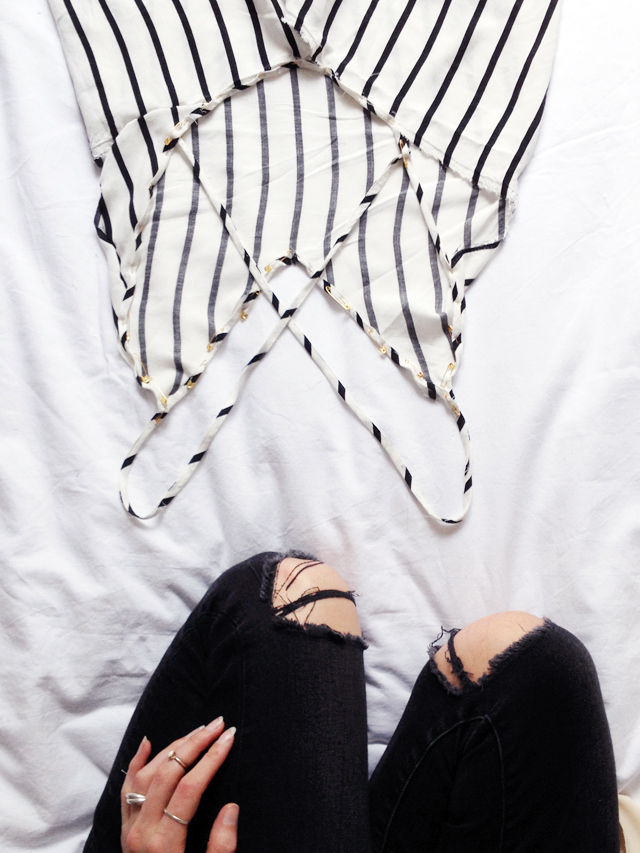 Using a desk to work on is optional of course.. or the bed will do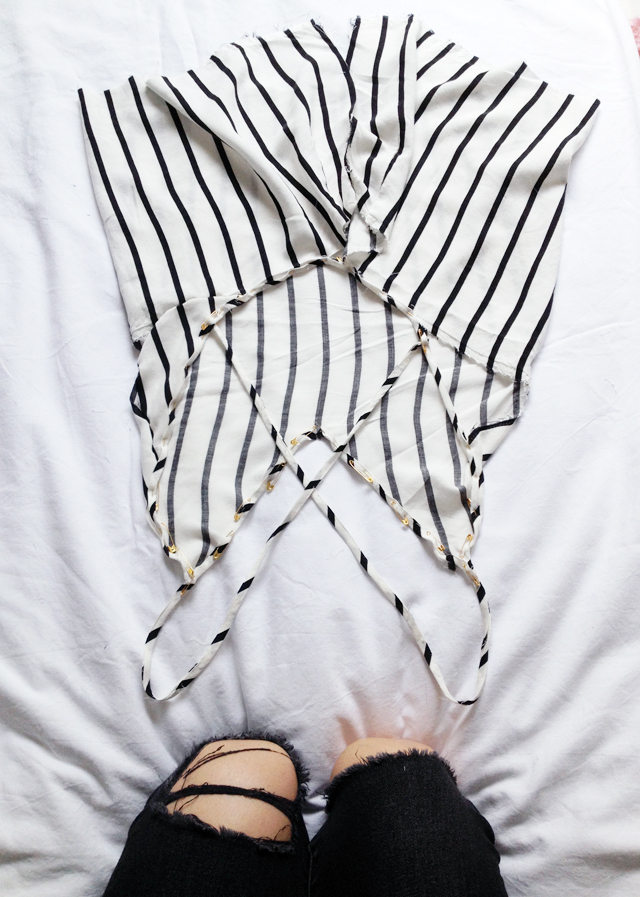 Once the shape is determined, all that's left to do is sew everything together!
Mission accomplished, I wear it all the time now!
Here at the Hilton hotel NDSM wharf, Amsterdam.